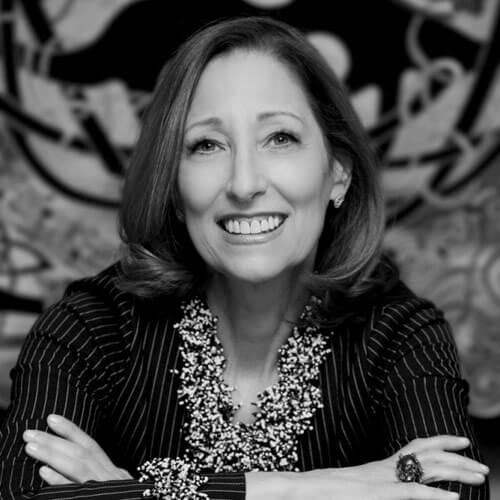 JULIE ROSE
President & Founder
As the Founder and President of Sweet Hospitality Group, Julie brings a unique style and approach to concessions and event catering.
Julie's vision was to create an elegant food and beverage experience by introducing a full array of quality savories, sweets and beverages, revolutionizing the Broadway concessions business. With its roots in the theater, SHG currently provides food and beverage service to twenty-six Broadway and Off-Broadway theaters. Julie has seen the success of shows such as The Book of Mormon, Aladdin, Beautiful: The Carol King Musical, The Lion King and many other acclaimed productions.
Since its inception in 1986, Julie has expanded product offerings and grown the company to over 130 employees. SHG's catering division epitomizes the service, hospitality and creativity that has contributed to SHG's success.
Julie is a proud Midwesterner who is an accomplished pianist and attended the BMI Lehman Engel Musical Theatre Workshop as a composer/lyricist. She currently sits on the boards of Harlem School of the Arts and Playing on Air. Julie is also a member of the Manhattan Theatre Club Education Council and The Broadway Youth Ensemble. She teaches piano to children and teens, sharing her passion for music, creativity and personal achievement.

Let Sweet Hospitality Group
make your next event

a dramatic departure
from ordinary