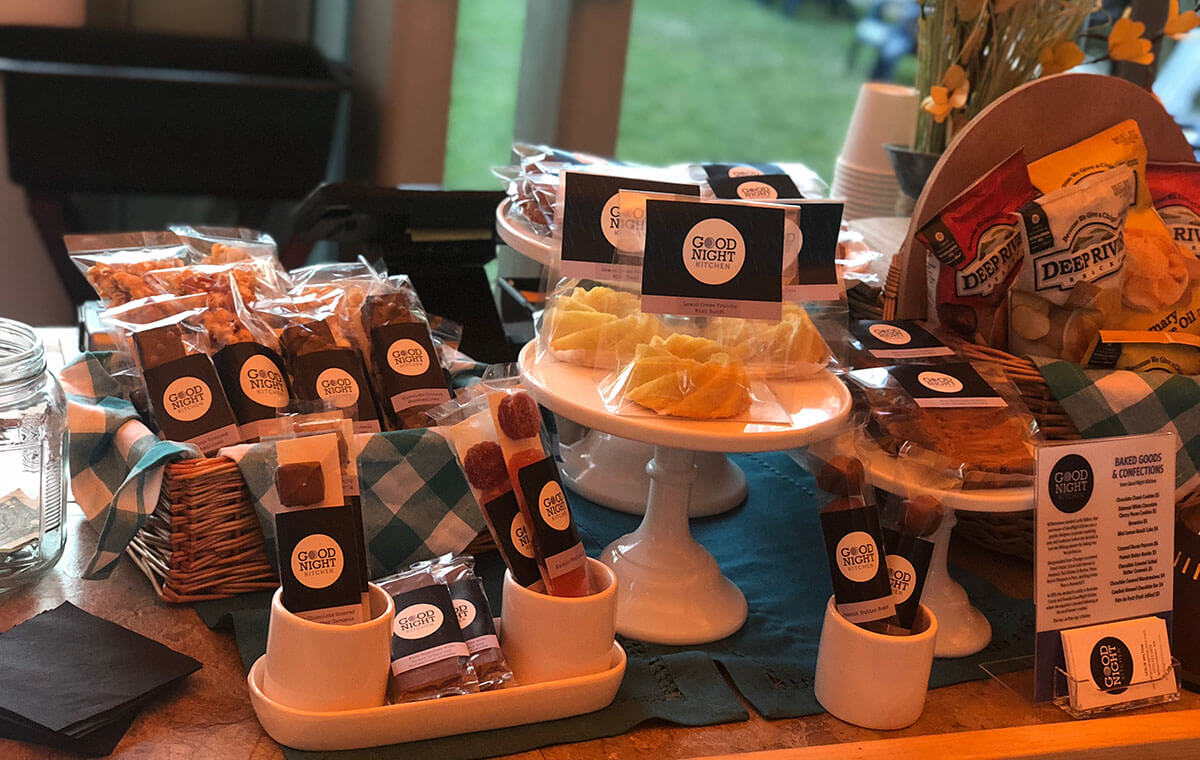 This summer, we've taken our show on the road to operate the lobby bar at Williamstown Theatre Festival.  Not only do we get to summer in the Berkshires, we also get to work with one of the most prestigious regional theaters in the country. This is SHG's biggest move outside of the Broadway box and we couldn't ask for a better partner. We hope this paves the way for us to bring our dramatically different brand of service and style to more regional theaters.
"We're thrilled SHG has joined the Williamstown community and is enhancing the patron experience at the Festival!" said Antonello Di  Benedetto, Director of Audience Engagement at WTF.
Our custom curated bar menu at WTF proudly features locally sourced products from some amazing Williamstown-area purveyors. From craft spirits and beer to artisanal sweets and savories, we've got something for everyone.  All of this is served from our rustic, yet elegant picnic-themed bar by our welcoming staff. We're excited by the unique menu and design we've created for WTF – and so are audiences! Check out a sample bar menu here. We'll also be providing bar and table service at the WTF Late-Night Cabaret performances.
Come check out our Williamstown bar in person and see some great theater. Get your tickets to Williamstown Theatre Festival today!