The second step in the evolution of the Broadway cocktail may be surprising to some. Eliminate the alcohol. Yes, you heard us right. No alcohol.
After their success at Lincoln Center Theater, the next stop for our new cocktails was the New Amsterdam Theatre and The Lion King. We adapted to a family audience by broadening the definition of our beloved beverages to include mocktails suitable for all ages.
Younger guests now had their own favorite things – show-themed drinks served in souvenir show cups (another SHG innovation that was also born at the New Amsterdam Theatre during the early days of The Lion King). These kid-friendly creations became a staple at the New Am where we also created mocktail menus for Mary Poppins and Aladdin.
But these teetotaling tipples aren't just for kids. We've created them for many shows throughout the years.
Most recently, we unexpectedly added one at Mean Girls. Our Featured Show Cocktails were incredibly popular there and younger guests wanted in on the fun. We had several requests for a non-alcoholic version of the top-selling, rosy-hued On Wednesdays We Wear Pink (you can find that recipe in this previous blog post). Thus, by popular demand, Regina's Pink Pop was added to the menu.
Below you will find two recipes (one classic, one modern) that give you just a taste of our mocktails through the years. They're perfect for all ages (and if you REALLY must, they're equally amazing if you sneak a shot of booze in there).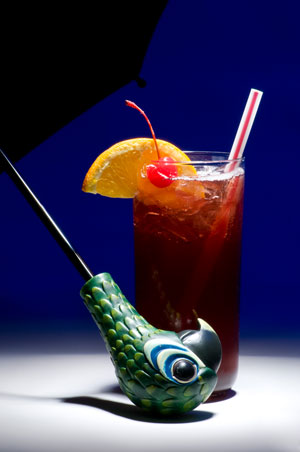 PRACTICALLY PERFECT POP
Inspired by Mary Poppins
2 oz. cranberry juice
½ oz. pomegranate syrup
½ oz. peach syrup
4 oz. seltzer or lemon-lime soda
Orange slice and cherry for garnish
• Combine all ingredients in a highball glass filled with ice
• Stir or flip to mix
• Garnish with orange and cherry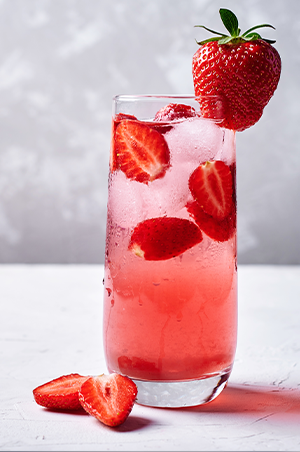 REGINA'S PINK POP
Inspired by Mean Girls
2 oz. lemon juice
1 oz. strawberry puree (about two strawberries blended or muddled)
2 oz. pure cane syrup
6 oz. seltzer
Strawberry for garnish
• Combine all ingredients in a pint glass filled with ice
• Stir or flip to mix
• Garnish with a strawberry